COVID-19 is a crisis like no other. The most vulnerable in society are particularly affected. RDC work towards reducing the number of streets-connected girls in Nairobi through rescue, rehabilitation, reintegration (reunification) and resocialization as we believe that family is the best environment for a child to grow up. Often times, these girls find themselves back in the situations that once made them to be out in the streets and this is why we believe it is key to assist our girls to finish their education.COVID-19 has affected the socio-economic spectrum and most parents are struggling to raise fees for the fourth term after a 10-month long break due to the closure of the schools.  Learners and parents now must embrace a new educational calendar to make up for lost class time as a result of COVID-19. We are now faced with a situation of paying for a four-term school year for the girls (additional terms), a situation that was not foreseen and is beyond our financial capability. We need your help now more than ever to help former street connected girls remain in schools and achieve their educational goals.
Please stand with Rescue Dada and support us to raise USD 10,000 to support the education of 45 of girls in Secondary and Vocational training school during the COVID-19 pandemic." If you can, please consider a financial contribution. Every shilling makes a difference to help a girl to stay in school and will help us make a difference in the lives of these girls. All donations given will go directly to support the education of these girls and help them achieve their educational goals.  Beyond financial donations, we are in need of champions who can help with peer fundraising on their social media platform. Please share this post or talk to us about how to support our girls by becoming a friend of Rescue Dada Centre.
Please share this campaign and donate here! In this together
#SupportFormerStreetGirls' education
#Helpformerstreetconnectedgirlstayinschool.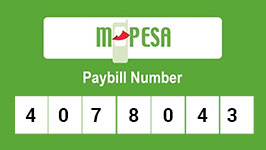 Acct Name: Rescue Dada Centre